Dounreay Stakeholder Group
The Dounreay Stakeholder Group (DSG) is an independent body whose role is to provide public scrutiny of the Dounreay site, by providing an active, two-way channel of communication between the site operators, the Nuclear Decommissioning Authority (NDA) and local stakeholders. The Ministry of Defence (MoD) site Vulcan is also part of the remit of the DSG.
The next meeting is scheduled for:
7th December 2021
DSG Business Meeting
DOUNRAY STAKEHOLDER GROUP PUBLIC MEETING
Wednesday 8 December 2021
At 1900 hrs via Microsoft Teams
 Presentation by NDA Stakeholder Lead, Scotland followed by
Q&A sessions with MOD and Dounreay Site Restoration Ltd
 Members of the publish wish to attend please contact DSG secretariat at june.love@dounreay.com to receive a link for the meeting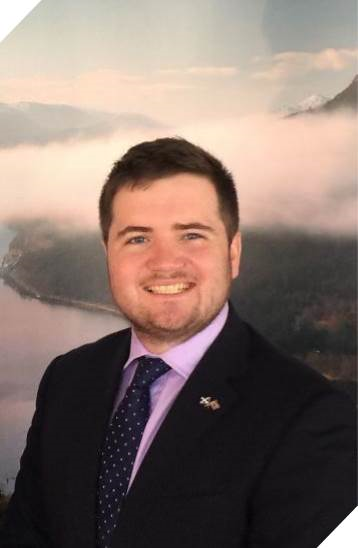 Foreword from the Chairman
I am delighted that DSG members have given me their support and nominated me as the Chair of the Dounreay Stakeholder Group. Throughout my tenure, I am resolved to work collectively and transparently to ensure that the positive work of our previous chairs can be built upon as we move into the next phase of the Dounreay decommissioning programme.
While Dounreay has been at the heart of the Caithness and North Sutherland community for over 50 years, unlike previous holders of this position I have only known the site during its decommissioning phase. Despite this, I am completely cognisant of how much our nuclear community and our sites have contributed to, not just our region, but our country.
The Dounreay Stakeholder Group has a vital role to play in overseeing and scrutinising the work of the Nuclear Decommissioning Authority (NDA) and the operators of Dounreay. As the Ministry of Defence (MoD) site at Vulcan also moves into decommissioning, we will continue to take an active interest in Vulcan and the reality of both of our nuclear sites having entered the decommissioning phase.
'The Nuclear partners' – NDA, Cavendish Dounreay Partnership and DSRL – have discussed and are working on a new approach to supporting the economic activities for our area. Work to support the Caithness & North Sutherland Regeneration Partnership (CNRSP) activities that will ensure a healthy and prosperous future for the next generation will be enhanced and the DSG will continue to take a keen interest in this subject. As well as looking at ways where DSG can provide support as required.
Dounreay and Vulcan are both closure sites and it must be recognised that as the years roll forward the highly skilled and valued workforce will diminish. Although closure may be at least ten years away, the importance of progressing a new economic agenda for the area is urgent and needs to be taken forward seriously by all the partners working with CNSRP.
DSG are ready and willing to play their part in supporting the CNSRP activities, as this is the most efficient vehicle to deliver meaningful economic change. Our focus is about making sure our area that has contributed so much isn't forgotten, that our voices are being heard and that the nuclear partners are playing their part. It has never been more important that, as a community, we need to drive forward the socio economic agenda in a consistent manner.
Struan Mackie, DSG Chairman
Contact Us
You can get in contact with Dounreay Stakeholder Group in the follow ways:
You can also make contact via our website contact form or visit us at the Dounreay.com offices at 7 Olrig Street, Thurso, KW1 7BJ
We hold a number of public and private meetings throughout the year.
Download and view documents related to DSG activities and meetings.